Have Yourself a Very Fifties Christmas

I belong firmly on Team Don't Mess with My Holiday Nostalgia. I don't want new lights, new songs, or new ideas. Oh sure, I'm happy that technology has advanced to the point that "one light goes out, they all go out" is a thing of the past. I appreciate that my battery-operated candles (one in every window, natch) are on timers so they turn themselves on every day around five and off every night around eleven. I appreciate the convenience of net lighting, and icicle lights are pretty cool. I like that the LED version of Christmas lights keep my electric bill reasonable. I'm not a total luddite.
But the other day I was driving around the neighborhood, and spotted several houses sporting the "new" weirdly-blue-and-multi-colored Christmas lights. Whomever strung these colors together didn't seem to realize that whatever reddish hue they chose looks brown in juxtaposition to the blue.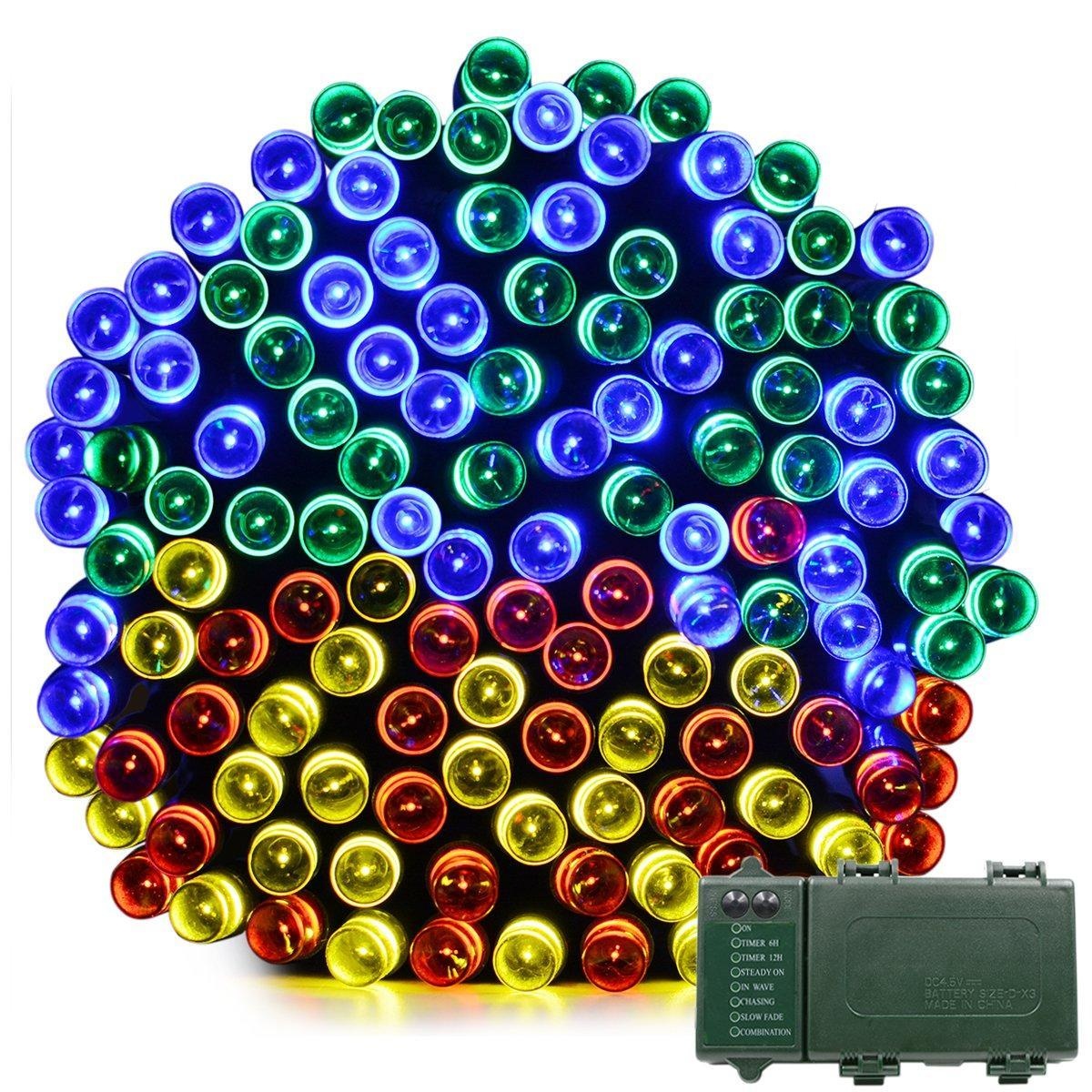 Image: top1price.com
I first noticed these blue/brown funky lights around eight years ago. My ex-husband loved them. I considered them a crime against Christmas. Is it any wonder we got divorced? Christmas lights should only be sold in strands of red, green, yellow, orange, and a soft not-very-luminous blue.
When my second-ex-husband and I moved in together, we were both living in Key West. Now, Key West is many things, but it is not the most convenient place to shop for durable goods or holiday decorations. By the time we started shopping for lights, there was only one brand left—Martha Stewart Living. That year, she had decided to gentrify Christmas and all her lights were turquoise, red-orange, and yellow. We bit the bullet and bought them anyway, thinking, "How bad can they be?" They were a derivation of ghastly never seen before or after. We threw them away the next year and shopped for lights in October like all good Christmas-loving people of America. Another problem with living in Key West at Christmas was the lack of seasonal coldness. I hate snow on principle, but I expect some flakes to fall Christmas Eve or it's just not Christmas.
Team Don't Mess with My Holiday Nostalgia is also against new carols. I don't want better versions of old songs because those songs are classics and you can never mess with classic Christmas. Even though some of them are really not that old. Sure, Silent Night and Jingle Bells have been around over a century, but vocativ.com taught me that my classic Christmas is really 1950's sheik, but hey, we don't' call them The Greatest Generation for nothing.
1. "Santa Claus Is Coming to Town" (1934)

2. "The Christmas Song (Chestnuts Roasting on an Open Fire)" (1946)

3. "White Christmas" (1941)

4. "Winter Wonderland" (1934)

5. "Have Yourself a Merry Little Christmas" (1944)

6. "Sleigh Ride" (1948)

7. "Jingle Bell Rock" (1958)

8. "Rudolph the Red-Nosed Reindeer" (1949)

9. "Let It Snow! Let It Snow! Let It Snow!" (1945)

10. "I'll Be Home for Christmas" (1943)

11. "Little Drummer Boy" (1958)

12. "Silver Bells" (1950)
But you know what? I love 1950's pin-up girl clothing. I rock the fit-n-flare dress. If my sense of Christmas taste is stuck back in the days of Sputnik and Marilyn Monroe, so be it. The boys love sweater vests anyway.