About me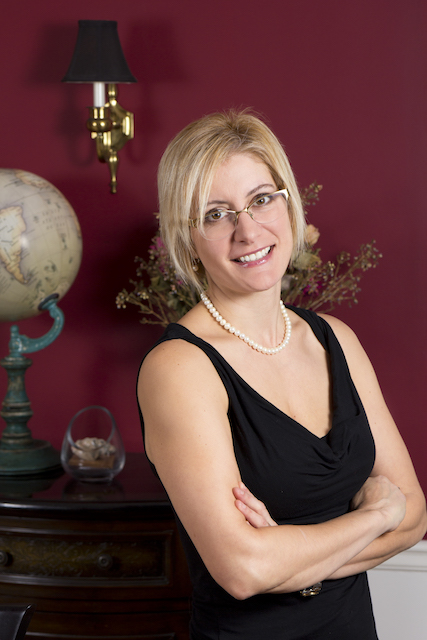 Lara Lillibridge sings off-beat and dances off-key. She writes a lot, and sometimes even likes how it turns out.
Her memoir, Girlish: Growing Up in a Lesbian Home, available on Amazon and Barnes&Noble, was released April 3, 2018 with Skyhorse Publishing. Read an excerpt on Salon.com.

Lara Lillibridge is a graduate of West Virginia Wesleyan College's MFA program in Creative Nonfiction. In 2016 she won Slippery Elm Literary Journal's Prose Contest, and The American Literary Review's Contest in Nonfiction. She also was a finalist in both Black Warrior Review's Nonfiction Contest and DisQuiet's Literary Prize in Creative Nonfiction. She has had essays published in Pure Slush Vol. 11, Vandalia, and Polychrome Ink; on the web at Hippocampus, Crab Fat Magazine, Luna Luna, Huffington Post, The Feminist Wire, Airplane Reading, Thirteen Ways to Tell a Story, Weirderary, and Brain, Child magazine's Brain, Mother blog. Follow her on Facebook, Twitter, or Instagram.
"From contest judge Charles D'Ambrosio: ​The essay must lap us about and draw its curtain across the world —so says Virginia Woolf, and if that's true, then here we have it, the real deal: "Essay Notes on Attachment Disorder" makes its deft way in the world as draft and fragment, beautiful in its brokenness, and yet seems to suggest the entire life, the only life, for now. Of course it's a life revised, framed within a hard-won wisdom that might, in another fragile hour, be revised further —an essay perfectly at home in its faltering. In my hour of reading —and rereading— every wandering sentence held me in its sway, and I hardly noticed my surrender. This essay draws the curtain, wonderfully." --American Literary Review
Listen to an interview with Lara on Ideastream, Cleveland's NPR affliate or watch her read an excerpt from Girlish:
Upcoming Events:
Lit Cleveland at Pride in the CLE Festival Saturday, June 2 at 12 PM - 6 PM
Joint reading at Gathering Volumes Bookstore, Perrysburg, Ohio Saturday, June 23rd 4:00 pm
Joint Reading with Mary Imo Stike, WVWC Visiting Writer Series. July 7, 2018, 7pm. Buckhanon, WV
HippoCamp 2018 Presentation with Amy Fish: The Humor Makeover: How to Take Your Exisiting Work and Make it Funny August 25, 2018 Lancaster, PA
Past Events:
Joint reading with Jennifer Brown, Amy Poeppel, Abby Fabiaschi, and Crystal KingMay 9, 2018 7pm at Belmont Books. Belmont, MA
Reading at LitCleveland's Spring Mixer April 25, 2018 6:30pm - 9:00pm Nighttown's Secret Garden Patio, Cleveland
Book Release and Reading, April 6, 2018 Visible Voice Books, Cleveland, Ohio
Book Release and Signing, April 3, 2018 Writers and Books, Rochester, NY
HippoCamp 2017 September 8-10, 2017