The Clash of The Headache Diet and The Slacker Mom

By comparison, my sixth grader is the healthiest eater of my two boys. In first grade, a doctor gave a talk on nutrition to his school, and ever since then, he won't eat potato chips. He stopped eating Ramen noodles after I showed him an article about MSG. His go-to snack is a powerbar type object that is so gross even I won't eat it, and I can tolerate a lot of horrible after-taste in my healthy snacks.
Unfortunately, I was reminded by how much my version of healthy eating misses the mark when his doctor put him on the "headache diet" for his Chronic Daily Headaches.
No caffeine. Easy. He only drinks water and milk. He hates soda, and I haven't introduced him to coffee yet, because I suck at sharing.
That includes chocolate.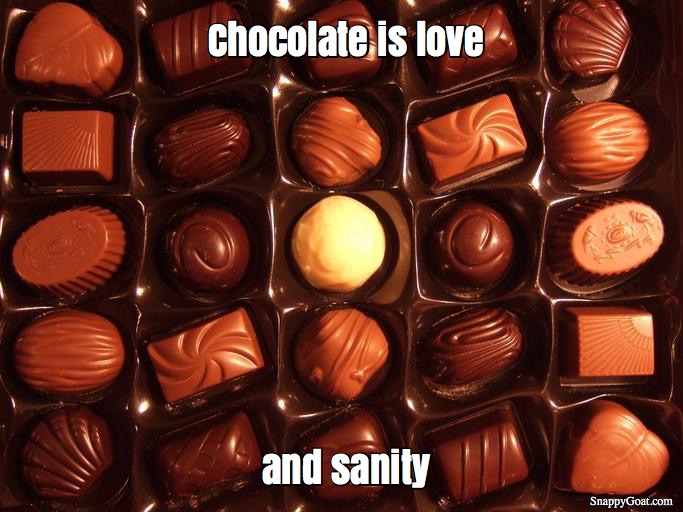 Wait, what?
Chocolate is how we survive. When my son won't get out of bed, I feed him Hershey's kisses or mini-Twix bars until he opens his eyes. When he is grumpy, I administer more chocolate. When I am grumpy, I eat all the chocolate in the house.
Drink 32 oz of water. Score. He already has a 32 oz. water bottle he takes to school every day. Easy-peasy.
No lunch meats, hot dogs, ham, bacon, or anything with nitrates or preservatives. No MSG.
Crap. There goes everything I feed him for lunch, except chicken soup.
No canned soup with hydrolyzed yeast. There goes the soup.
Note to Self: Must check label of taco seasoning for preservatives. And ketchup. The boy puts ketchup on his ketchup.
No aged cheese. Only American, Velveeta, or fresh mozzarella. Pizza has three aged cheeses.
OK, hold up a minute. Velveeta and American don't even count as cheese in my book. I was slowly introducing him to the deliciousity of mild cheddar. I thought I was doing a good thing. And pizza? You've gone too far, oh headache diet.
Now, I know that many of my natural mama friends have been telling me the hazards of these things since my eldest was born. It sounds logical, and I can't really complain. It's not like the doctor is asking me to go to extraordinary lengths. I'm lucky not to have to deal with a life or death food allergy or other disease requiring a very special diet. I get that.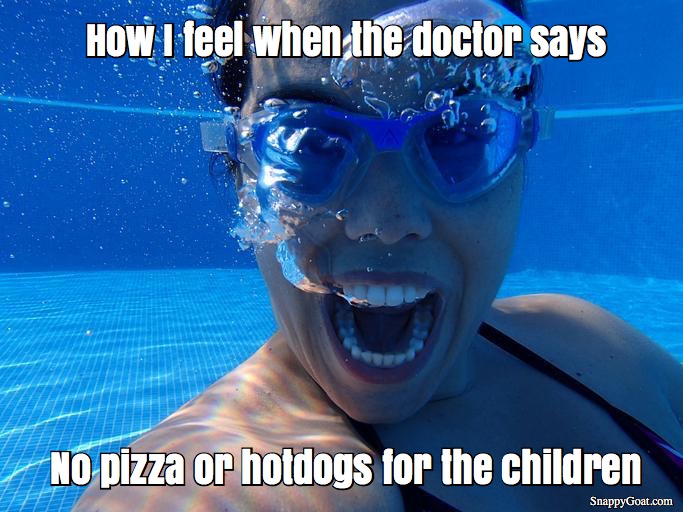 The problem is that these are all my slacker-mom foods. Turkey bacon on the weekends prove I love them. Mac-n-cheese or hotdogs avoid many dinner arguments when I want to eat grown-up food that the children can't stand. Pizza was created for nights when I can't deal with cooking or we have mutiple sports/activities. Because we are divorced, the boys eat dinner with their father three nights a week. Guess what he feeds them? Pizza, tacos, and "some sort of chicken." If our favorite taco seasoning has MSG, we're down to "some sort of chicken" at both our houses.
It's not that I actually mind him eating healthy. I am in favor of it in theory. It's just going to take some work to find things both children like that are on the approved list. Looks like my kitchen-slacker days are over.
On the bright side, I think in order to be a good mother I need to go eat his Chirstmas candy right this minute. It's in his best interest, afterall.