TBR Tuesday: The Elephant's Girl by Celesta Rimington

The Elephant's Girl by Celesta Rimington is a wonderfully uplifting story about family, home, and finding your place when you're different. It will sit on my shelf between The One and Only Ivan, by Katherine Applegate and Extraordinary Birds by Sandy Stark-McGinnis.
Riminton has created a sympathetic narrator with special powers--the ability to speak to the wind, an elephant, and a misplaced spirit, but not in a scary way at all. How Lex discovered her ability is described in a manner that makes the reader feel as if just maybe we could do it, too, if only given the same opportunities.
I liked the balance of the strong male best friend with the strong female lead, and I love a protagonist with messy hair--something I relate to a lot! As Lex says about the zoo manager,
"He likes things to be orderly and predictable, and I am neither of those things."
In this COVID time, it was a treat to spend time with this fabulous girl and explore the zoo with her for a few days. Lex and Childhood Lara would have gotten along famously, I think, and it reminded me of the summer I volunteered at our local zoo, when I was about the same age as Lex.
As a former single parent, I always appreciate a book that has one parent be enough, without needing to marry them off.
Finally, read the author's note at the end. I appreciated learning about how she made the choices she did in portraying the elephants and their environment. I'll definitely be checking out some of the books on the recommended reading list.

From Barnes & Noble:
A magical adventure about a girl with a mysterious connection with the elephant who saved her life, for fans of Katherine Applegate and Jennifer Holm.

An elephant never forgets, but Lexington Willow can't remember what happened before a tornado swept her away when she was a toddler. All she knows is that it landed her near an enclosure in a Nebraska zoo; and there an elephant named Nyah protected her from the storm. With no trace of her birth family, Lex grew up at the zoo with Nyah and her elephant family; her foster father, Roger; her best friend, Fisher; and the wind whispering in her ear.

Now that she's twelve, Lex is finally old enough to help with the elephants. But during their first training session, Nyah sends her a telepathic image of the woods outside the zoo. Despite the wind's protests, Lex decides to investigate Nyah's message and gets wrapped up in an adventure involving ghosts, lost treasure, and a puzzle that might be the key to finding her family. As she hunts for answers, Lex must summon the courage to leave the secure borders of her zoo to discover who she really is—and why the tornado brought her here all those years ago.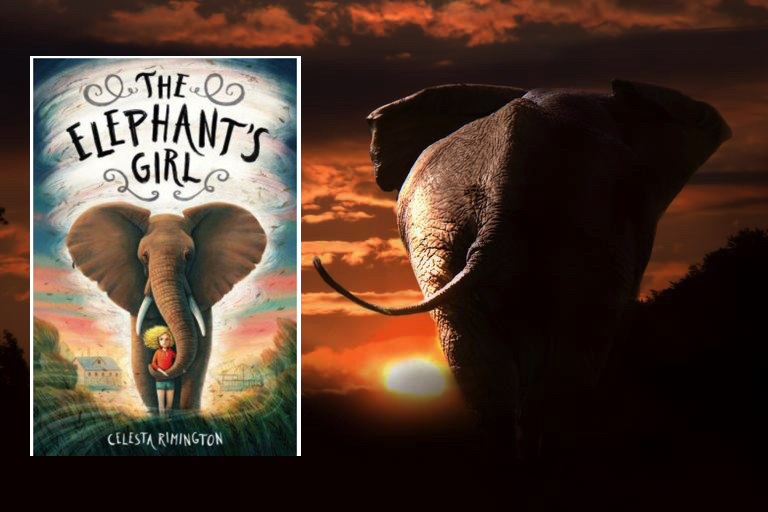 This middle grade novel about creating family and finding out who you are is the perfect escape for our current time of uncertainty.