TBR Tuesday: GEORGE by Alex Gino

This week's suggestion for your To Be Read list is GEORGE by Alex Gino.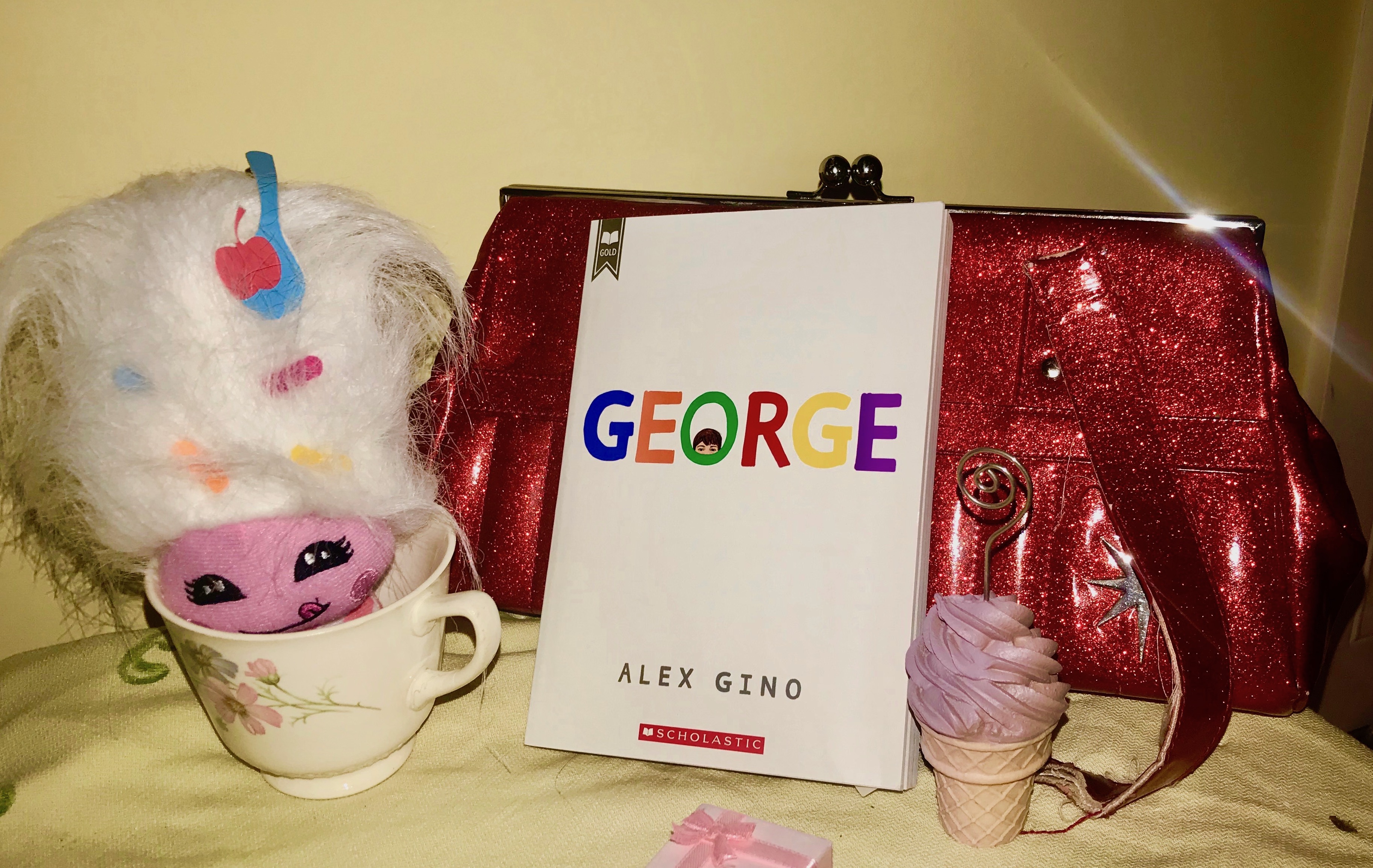 From Amazon:
When people look at George, they think they see a boy. But she knows she's not a boy. She knows she's a girl.

George thinks she'll have to keep this a secret forever. Then her teacher announces that their class play is going to be Charlotte's Web. George really, really, REALLY wants to play Charlotte. But the teacher says she can't even try out for the part . . . because she's a boy.

With the help of her best friend, Kelly, George comes up with a plan. Not just so she can be Charlotte -- but so everyone can know who she is, once and for all.
I came late to the GEORGE party. By the time I discovered the book, it had already won the Stonewall Book Award for Children's (2016), California Book Award for Juvenile (Gold) (2015), Dorothy Canfield Fisher Children's Book Award Nominee (2017), Goodreads Choice Award Nominee for Middle Grade & Children's (2015), NCTE Charlotte Huck Award Nominee (2016). I'm here to tell you it deserved all those awards.
I kept hearing about this book over and over, so I finally bought a copy. It took me a week or so for it to move up my TBR pile, but once I started reading I finished it in one sitting. I teared up around page 95, and basically cried through the entire second half. Sad tears, angry tears, happy tears. All of 'em. Alex Gino is a writer who hasn't forgotten how it feels to be a child.
The book has these beautiful tiny descriptions:
George biked to Kelly's house, her short afternoon shadow leading the way down the main road.
It's funny:
George thought for a moment about kissing a boy, and the idea made her tingle. Living in Shakespeare's time didn't sound so bad, even if you had to poop outdoors.
Authentic:
"I'm not any kind of gay." At least, George didn't think she was gay. She didn't know who she liked, really, boys or girls.

George had been reading websites about transitioning since Scott had taught her how to clear the web browser history on Mom's computer.
Heartwarming:
Scott snuck glances her way too, but where Mom's eyes were filled with concern and confusion, Scott looked at George as if his sibling made sense to him for the first time. George had never been gladder to have an older brother.
And true:
But the world isn't always good to people who are different. I just don't want you to make your road any harder than it has to be. (Mother to George)
I can see children from my own childhood in her characters. Are the bullies too evil? Maybe. Did I know kids just like that? Definitely.
Gino doesn't go for the easy ending, but instead opted for a realistic (yet heartwarming) one. It would have been easy to go for the maximum tie-it-up-with-a-rainbow-bow-and-then-throw-glitter-on-it type of finale, but Gino stayed true to their characters and the current society we all inhabit. It's satisfying yet rung true.
Buy your copy at Amazon, Barnes & Noble, IndieBound, or wherever books are sold. If you can't justify another book purchase this month, ask your library to carry it.