Interview with Peter Bunzl, author of SKYCIRCUS + GIVEAWAY

Today is the US release of Skycircus by Peter Bunzl, a fantastic middle grade fantasy novel featuring a girl with a secret, a mechanical fox with an attitude, and a loyal friend. Fast-paced with many twists and turns, Bunzl's story is marked by beautiful prose and a drop-dead gorgeous cover. On the eve of his release, Bunzl was kind enough to carve out some time for me to ask him some questions.
Read to the end for information on how you can win the 3-book Cogheart set, including Skycircus!
About the book:
Old secrets can weigh heavy when you want to fly. Invited to a spectacular show by Slimwoods Stupendous Traveling Skycircus, Lily, Robert, and mechanical fox Malkin can't wait to jump aboard. But behind the daredevil acts of the bewitching bird-girl and other performers, something sinister lurks. And soon, the watchful ringmistress, Madame Lyon-Mane, reveals a deadly plan for Lily. Could the secrets of Lily's past hold their only chance at escape from this terrible trap?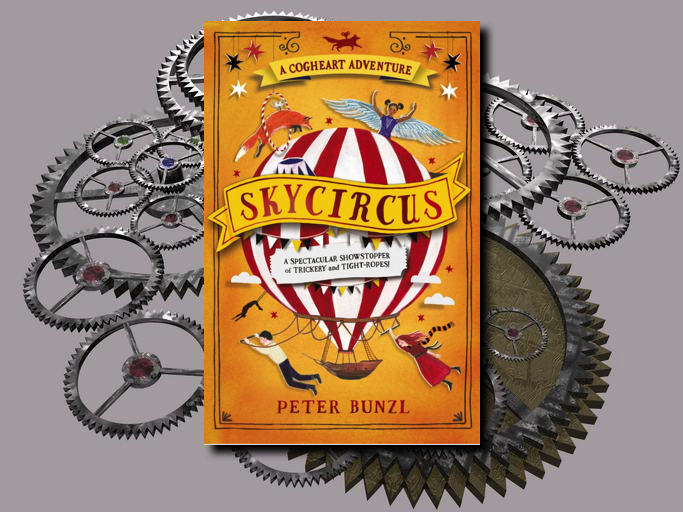 LL: Skycircus is the third book in the series. Did you know when you started writing Cogheart that it would be multiple books or did your characters nudge you to continue on?
PB: I didn't know when I started writing Cogheart that there would end up being sequels, but the publishers were interested in further ideas when I pitched them. I loved revisiting the world because it meant I could find out more about the characters. As long as I can think of new places to take Robert and Lily and new mysteries for them to solve I think there will always be a chance I might return to the Cogheart universe.

A lot of material which got cut from Cogheart also influenced the way the stories of Moonlocket and Skycircus evolved. So my advice is never throw anything away. (In terms of writing I mean. Obviously, in real life throw some things away – you don't want to be drowning in stuff!)
LL: I read Skycircus without reading the other two books, and while it piqued my curiosity to see what I'd missed, I wasn't ever confused. Can you speak to the art of shaping a book to both have enough backstory for a new reader, but not so much as to bore a loyal fan?
PB: Writing the first chapter in an ongoing series is a skill in itself. You have to give a bit of backstory, so people who have been with the characters from the start can remember all that's happened to them. I think it's also nice to give a shout out to favourite characters who may not be appearing in this installment.

At the same time, you can't let that slow the pacing or impinge on the current plot. I think the key is to drip it in to the characters' thoughts and conversation in a way that feels like they are naturally thinking about the past. Maybe this is in terms of some emotional problem or dilemma they are facing right now, at the start of this new adventure.
LL. I love your website, by the way, and all the extra activities, like the printable paper puppets. Do you design all of these yourself, or do you have help?
PB: Thank you! Some of them were created by me using Becca Stadtlander's fantastic illustrations from the book, and some were created by the publisher, a few are also by teachers who sent me their brilliant suggestions and ideas.
LL: Was there one book in particular that made an impact on you?
PB: Northern Lights by Philip Pullman. It's the first part of a trilogy of books called His Dark Materials. The story is set over multiple dimensions, the main one being a steampunk version of England. The main character is a girl called Lyra, who has a daemon called Pantalaimon. Pan is a fragment of Lyra's soul in animal form, who can change shape to any creature under the sun.
When Lyra's friend Roger is kidnapped from Oxford, Lyra and Pan set out on an adventure to find him that takes them to the frozen island of Bolvangar. They meet: gyptians, fairies, explorers, witches, evil scientists, and enormous armoured polar bears! It's a cracking tale, beautifully written and a classic of children's literature.
LL: What's your secret or not-so-secret superpower?
PB: My imagination and my creativity are my secret super powers. I have so many ideas going around in my head at one time that no one knows about. Hopefully I will have time to write them all. But I think I'd be lost without those two things.

My not so secret super powers—oh you know, the usual kind of thing… I can fly, travel in time, turn invisible, cook a soufflé without it collapsing. (None of these are really true).
LL: Do you have any advice for aspiring writers?
PB: I would say write the story you're most in love with. Try and write a little every day. Finish your draft, then rewrite and rewrite. Get feedback from writer friends or a crit group; and when you're finally ready and you know your manuscript's as good as it can be, send it out to agents and editors.

Realize that you will get rejections – that's part of the process. Maybe there'll be many, but you can learn from your feedback to make the manuscript stronger. In the end, you only need one yes, but you won't get it unless you're prepared to travel the whole rocky road! Don't stop until you get your yes.
Skycircus releases today, February 11, 2020, with North Star Editions. Find a copy at your local bookstore or library, or get one online at Barnes & Noble, IndieBound, or Amazon.
ENTER TO WIN THE 3-BOOK COGHEART COLLECTION!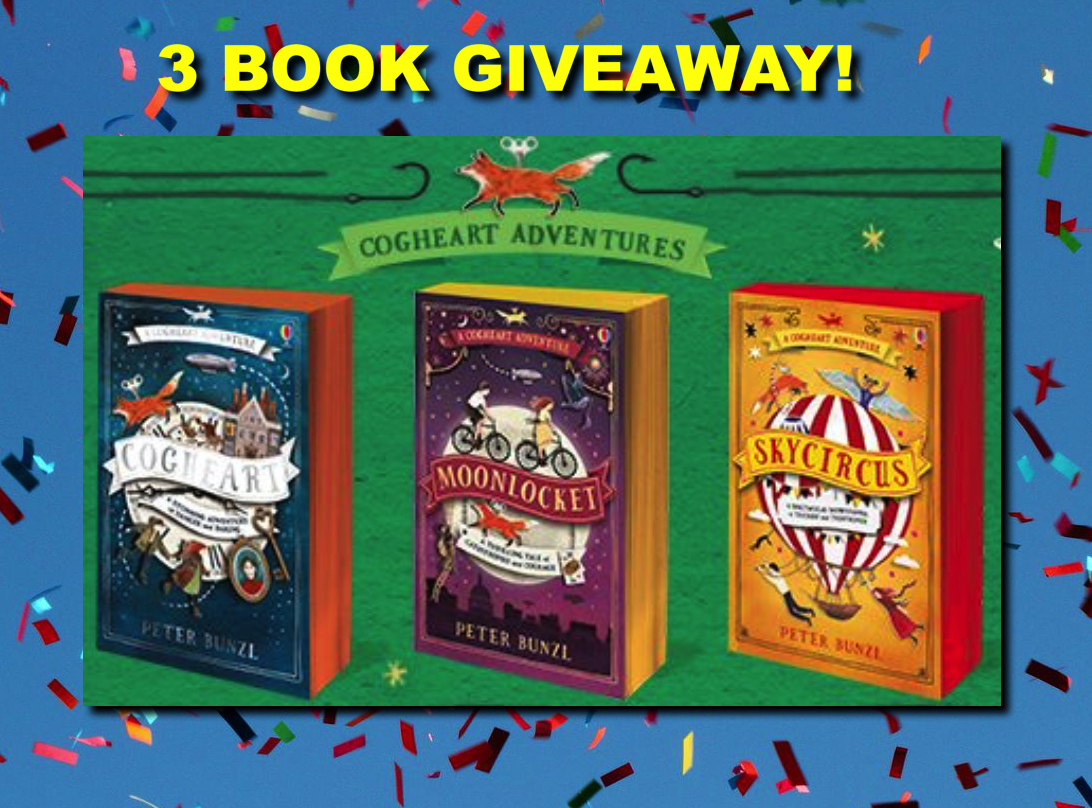 Simply SHARE this interview on Facebook or RETWEET on Twitter for a chance to win!
US Only, winner to be drawn 2/17/20.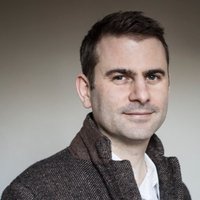 About the author:
Peter Bunzl is an author, filmmaker & animator who writes quirky tales about finding your place in the world and what makes you unique. Stories of family and humanity and where they begin and end. He loves cinematic images, magical adventures and big odd ideas!

His series of children's novels, The Cogheart Adventures, are tales of danger and daring, catastrophes and courage set in the Victorian era.

Featuring two friends, murder, mystery and mayhem, airships and automata, danger, daring and dastardly plots, and an over-opinionated mechanical fox; The Cogheart Adventures are an exhilarating set of stories with a dash of devilry, a smidgen of steampunk and whole lot of heart. (Bio from Goodreads)